"LEADING IN FRIENDLY-ENVIRONMENTALLY SOLUTION FOR WATER & WATERWASTER REUSE AND TECHNOLOGIES OF UF, RO, SRO, COMPASEDI, OFFLO"
From Wasol® – Vietnam's leading company in water supply and treatment solutions, with all our enthusiasm, we always wish to bring the cleanest and purest water to over 90 million Vietnamese each. day.
WASOL Group applies 447 formula throughout its establishment until today to create the difference of WASOL in the perception of consumers, customers, partners, employees, shareholders and communities.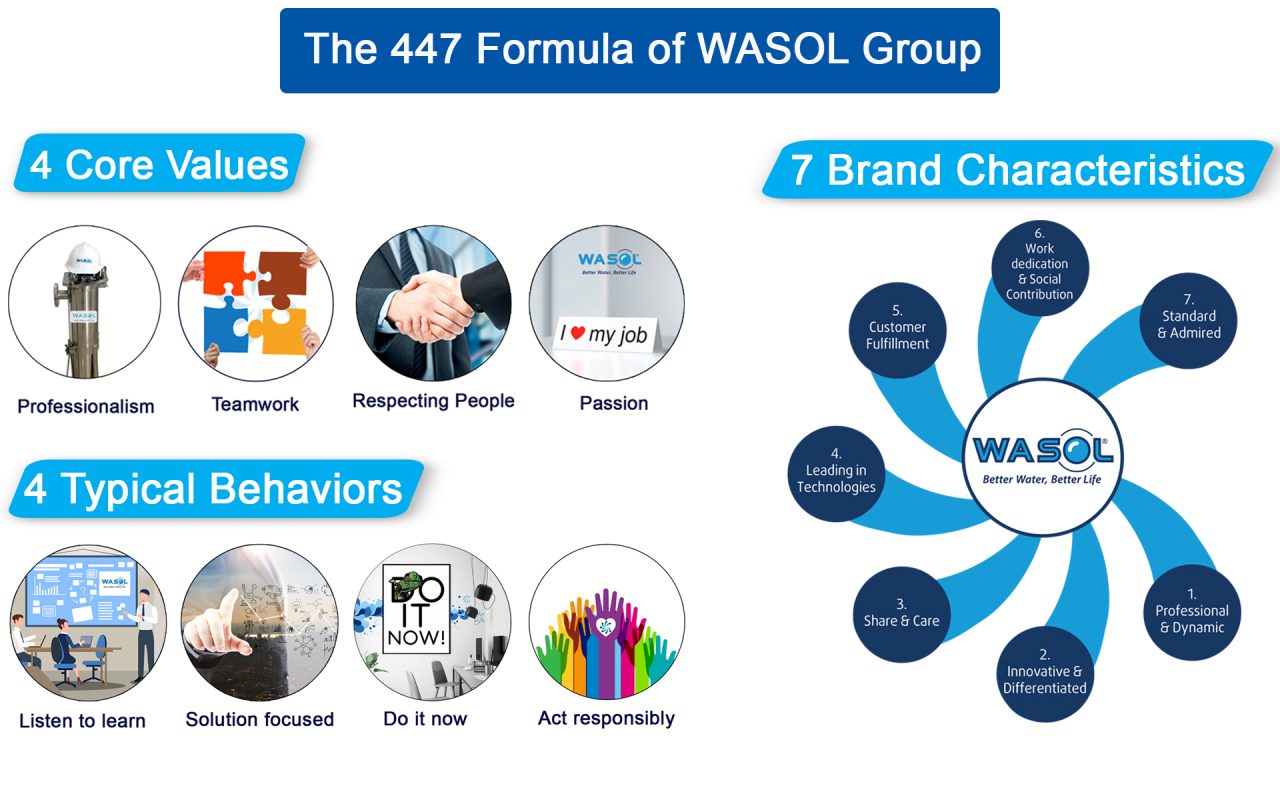 CHARACTERISTICS OF LOGO
Along with 4 core values and 4 standard behaviors, Wasol always takes 7 brand characteristics to guide company's actions.
1. PROFESSIONAL AND DYNAMIC
Being professional and highly energetic create the habit of completing assigned duties both quickly and effectively. Moreover, productive performance is increasing, and our reliability is achieved by leaders, clients and partnersc.
2. INNOVATIVE AND DIFFERENTIATED
Two elements are transformed into our products, designs, images and services. They also improve our effectiveness and productivity. It's not easy for customers to recognize our brand name among others, and for tradingpartners who could be successfully given the good impression. It helps us to increase much more competitive advantages.
3. SHARE AND CARE
Demonstrated by our customer services and the approach of caring, listenning and being willing to receive any response from our clients. Strengthen our client bonds. Inspire them with our reliable products. Through possitive attitudes and conducts among our colleagues, create unity in our group.
In addition, when we participate in social activities, charity programs have an influence on society's perspective, which Wasol can share the caring and sharing, and create beautiful images for Wasol in the social community.
4. LEADING IN TECHNOLOGIES
Apply new technologies in the market that we consistenly conduct a research to the update of our product with the wide range of functions. Therefore, the quality of products and services is continously improved, making a difference with competitors and giving optimal value for customers.
5. CUSTOMER FULFILLMENT
We always take our mind on what meets the demand of clients by completing our throughout tasks. Their love with Wasol and emotional values will stay with us by surprises we bring to our clients through our best results. They will be confident to have cooperation with us and your introduction to their friends.
6. WORK DEDICATION AND SOCIAL CONTRIBUTION
Proven through charity and social programs, talent development, etc. so that we highly contribute to our development of society and community.
7. STANDARD AND ADMIRED
All of our member undertake tasks under fixed procedures and moral standards. When our members' heart and mind become united, life gets more valuable with our creative products. Set up the strong image and trust of people.
NEARLY 10 YEARS OF EXPERIENCE IN THE ASPECT OF WATER AND WASTEWATER TREATMENT IN VIETNAM
In the process of development, Wasol constantly invest researches to reach the right solution "The key of every water treatment methods for every clients", including: water treatment system, water technology (used for the purpose of production), purified water, demineralized water, wastewater treatment system, wastewater reuse. We're confident to accomplish our aim because of non-stop researches, diversification, technology development and design innovation through strategic partnerships with multi-international corporations and prestigious universities.
ROSOL BRING IN A MISSION
Coming from a leading water treatment unit in Vietnam, we expect the ROSOL brand to be spread to consumers by the ambition of a healthy community and not having to worry about clean water. .
The image of the water-splashing softly feels like it is returning to childhood, giving a strong sense of revival in a period in which our water is not yet polluted.
The loving connection with family and friends relationships is reflected in the number of wings of the pinwheels – the 7-digit number in both the West and the East have many positive meanings.
We have the orientation to be a brand that aims at a community that no longer worries about clean water and a healthy generation of green shoots. Join Rosol on the road to protect Vietnamese family's health.
WE BRING YOU TO THE PRODUCT "ROSOL WATER FILTER"
It is not easy that we determine how safe water is through our own eyes because of water pollution from agriculture, industry and daily activities. With ROSOL, the application of "double protection" is to filter out pollutants, such as chemical and physical pollution, producing the ultrapure output water.
Moreover, sRO technology saves the amount of natural minerals for health.To comprehend the importance of pure water,ROSOL purifiers continues to be upgraded with the optimal products for consumers.
WHY YOU CHOOSE ROSOL WATER FILTER"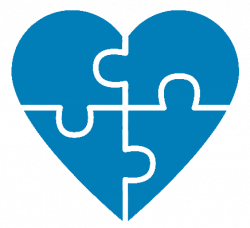 CONSUMING COST
Saving and Reasonable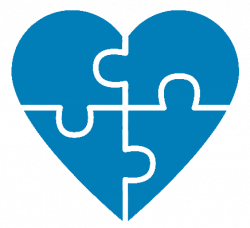 DOUBLE PROTECTION SYSTEM
Apply sRO technology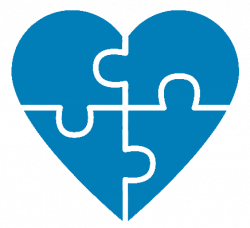 COMPONENTS
Imported from USA